News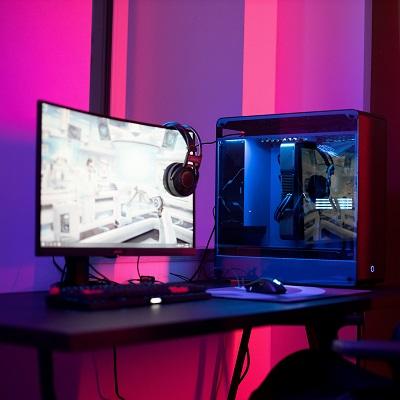 Building the Talent Pipeline - Carleton Grads Making Big Splashes in the Entertainment Industry
May 8th, 2023
Anna Goodman, a 2021 BIT Interactive Multimedia and Design graduate, received her first film credit in Amazon Prime's "The Lord of the Rings: The Rings of Power." Goodman achieved this milestone through a mixture of her Carleton education, co-op placement, and the support of her mentor, Taryn Laurendeau, also a BIT IMD alumna. Learn more about how she got there in this article.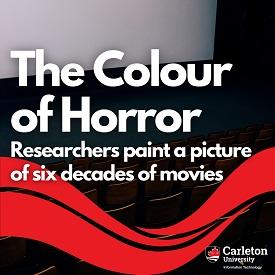 The Colour of Horror, Researchers Paint a Picture of Six Decades of Movies
March 15th, 2023
In "The Colour of Horror", researchers paint a picture of six decades of movies. CSIT's Lesley Istead and her team from University of Waterloo generate the palettes of 29 thousand film trailers from 1960 to 2019. According to Dr. Istead, computer science can improve the process of film production by offering tools that can help us know whether a film will succeed. Part of that process is just getting a better understanding of film itself.
The study, The Colour of Horror, appears in the Proceedings of the 19th ACM SIGGRAPH European Conference on Visual Media Production.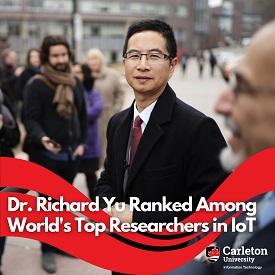 Dr. Richard Yu Ranked Among Word's Top Researchers in IoT
March 3rd, 2023
A Miner has recognized Dr. Fei Richard Yu as the 2023 AI 2000 Most Influential Scholar Honorable Mention in Internet of Things for his outstanding and vibrant contributions to this field between 2013 and 2022. Dr. Yu was ranked among the top 29 worldwide scholars working in the field of IoT.
Dr. Yu also appeared in Research.com's Ranking of Best Scientists in the field of Electronics and Electrical Engineering, where he received the Electronics and Electrical Engineering in Canada Leader Award for 2023 and ranked #13.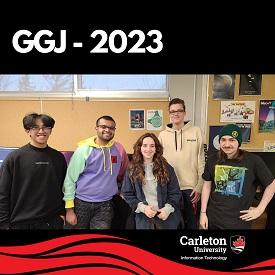 2023 Global Game Jam
February 6th, 2023
The 2023 Global Game Jam has come and gone, with 40,000 participants and 7,630 games!
Carleton School of Information Technology hosted local jammers on site and online. During these intense 48 hours, our alumni, students, and enthusiasts developed 21 different games around this year's theme, Roots.
We thank everyone who attended this event, whether online or in-person, and congratulate them on their achievements!
If you are interested in checking out the games for free, check out the link below!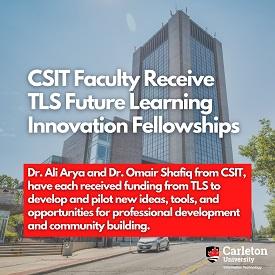 CSIT Faculty Receive 2023 Future Learning Innovation Fellowships
January 30th, 2023
Two CSIT faculty members, Dr. Ali Arya and Dr. Omair Shafiq, are among the 13 recipients of this year's Future Learning Innovation Fellowship.
We are excited to see the impact that this fellowship will have on our students and our community. Click on the link below to learn more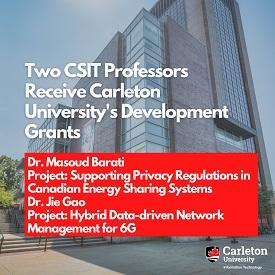 Two CSIT Faculty Members Receive Carleton University's Development Grants
January 6th, 2023
Dr. Barati's project, "Supporting Privacy Regulations in Canadian Energy Sharing Systems", aims to train graduate students on compliance-aware energy trading systems using smart contracts and cross-chain technologies. The smart contracts will include encoded Canadian privacy laws that should be considered for protecting transactions between energy suppliers and customers.
Dr. Gao's project, "Hybrid Data-driven Network Management for 6G", aims to train Ph.D. and undergraduate students on 6G network research and machine learning, including network modeling and analysis, algorithm development, and simulation platform establishment.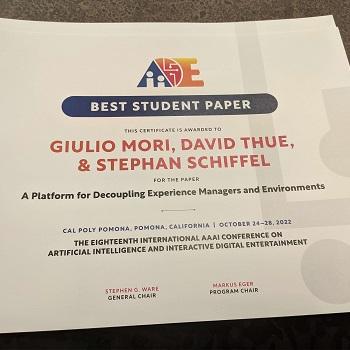 CSIT Researchers win Best Paper Award
October 28th, 2022
Giulio Mori, a PhD student supervised by Prof. Thue has received a best paper award for his work on EM-Glue: A Platform for Decoupling Experience Managers and Environments, recently presented at the AAAI Conference on Artificial Intelligence and Interactive Digital Entertainment (AIIDE-22). Congratulations team!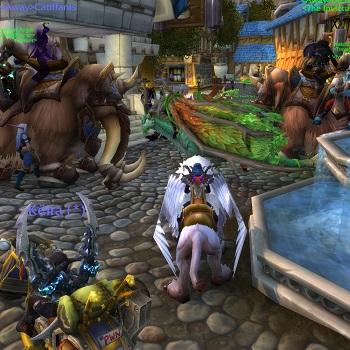 CSIT Grad Students and Faculty Receive Best Paper Award
October 11th, 2022
A team of CSIT grad students including Kristen Grinyer, Sara Czerwonka, and Adrian Alvarez, and faculty supervisors Victoria McArthur, Audrey Girouard, and Robert Teather have received a best paper award at the International Conference on the Foundations of Digital Games (FDG 2022) for their work on Massively Multiplayer Online Role-Playing Games on Promoting Social Well-Being in the COVID-19 Pandemic. Congratulations team!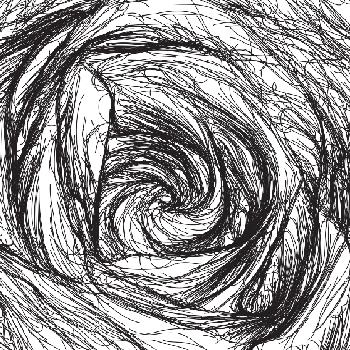 Prof. Istead Receives Best Paper Award
September 22nd, 2022
Prof. Lesley Istead has been awarded the Virtual Reality and Intelligent Hardware Best Paper Award at Computer Graphics International 2022 for her paper A Simple, Stroke-Based Method for Gesture Drawing. CGI is one of the oldest annual international conferences on Computer Graphics in the world. This award recognizes Prof. Istead's commitment to high-quality research. Congratulations Lesley!
Saman Karim, gains people's choice award in GRADFlix competition
June 3rd, 2022
GRADflix, originating from the University of Waterloo, is a research video competition for graduate students. Each contestant submits one video about their research and Saman Karim won the people's choice award. Saman is currently doing her Masters in Computer Science under the supervision of Dr. Audrey Girouard.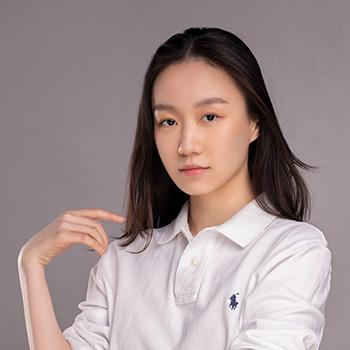 Lea Zhu, gains 3rd place in GRADFlix competition
June 3rd, 2022
GRADflix, originating from the University of Waterloo, is a research video competition for graduate students. Each contestant submits one video about their research and Lea (ChangAn) Zhu placed 3rd. Lea is currently doing her PhD in Digital Media under the supervision of Dr. Chris Joslin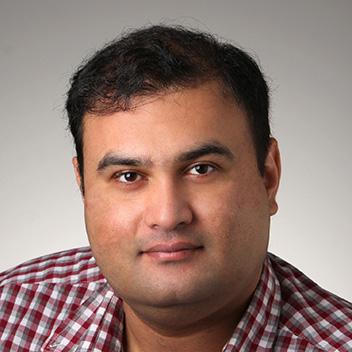 Dr. Shafiq recipient of 2022 FED Research Award
April 19th, 2022
Prof. Omair Shafiq is the recipient of the Faculty of Engineering and Design Research Award for 2022. This award recognises Professor Shafiq's quality of research and his research agenda. Congratulations Omair!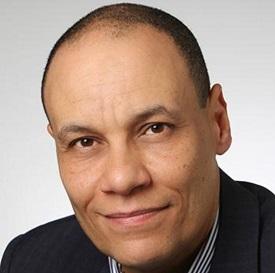 Dr. Matrawy Carleton's 2022 Achievement Award
March 18th, 2022
Dr. Ashraf Matrawy has been recognised for his research achievements as a recipient of Carleton's annual Achievement Awards, which are presented in recognition of the research and teaching distinction of Carleton's academic staff. Congratulations Ashraf, well deserved!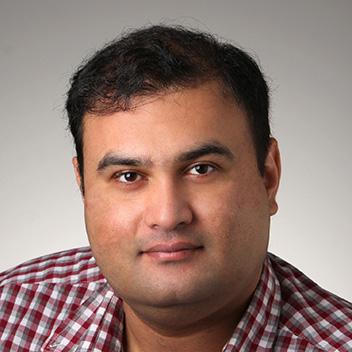 Prof. Shafiq Outstanding Faculty Graduate Mentor!
March 9th, 2022
Dr. Omair Shafiq is one of 8 individuals to receive the Outstanding Faculty Graduate Mentor award this year (among 60 faculty members nominated). This recognises the amazing mentorship provided by Prof. Shafiq in supervising his graduate students. Way to go Omair!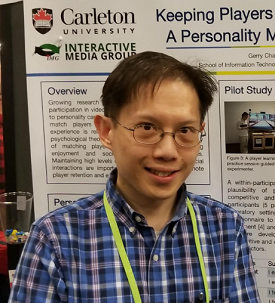 PhD Candidate Gerry Chan Successfully Defends Thesis
December 2nd, 2021
Our 2nd PhD candidate, Gerry Chan, successfully defended his thesis this week! Gerry has been with us since his Master's, achieving much over his years here, such as publishing two journal papers and three conference papers and mentoring and teaching MIT students. Congratulations, Dr. Gerry Chan!