Return to News
2023 Global Game Jam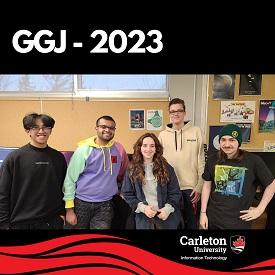 February 6th, 2023
The 2023 Global Game Jam has come and gone, with 40,000 participants and 7,630 games!
Carleton School of Information Technology hosted local jammers on site and online. During these intense 48 hours, our alumni, students, and enthusiasts developed 21 different games around this year's theme, Roots.
We thank everyone who attended this event, whether online or in-person, and congratulate them on their achievements!
If you are interested in checking out the games for free, check out the link below!