News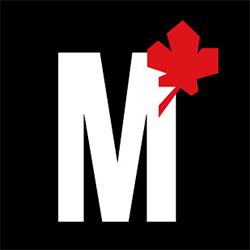 Carleton Ranked # 5 in Maclean's List
October 11th, 2018
In this years ranking from Macleans continued to rank Carleton #5 in the list of Comprehensive Universities. Universities in the Comprehensive category have a significant amount of research activity and a wide range of programs at the undergraduate and graduate level, including professional degrees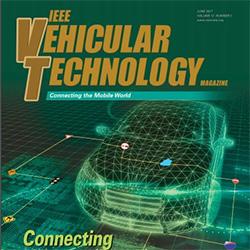 Prof. Yu Elected Vice-President of the IEEE Vehicular Technology Society
September 18th, 2018
Professor Richard Yu has been elected as the Vice-President (Membership) of the IEEE Vehicular Technology Society and the Chair of IEEE P2418.4 Standards Working Group (Blockchain for Connected/Autonomous Vehicles) at IEEE Vehicular Technology Conference (VTC) 2018Fall, Chicago, Aug. 2018.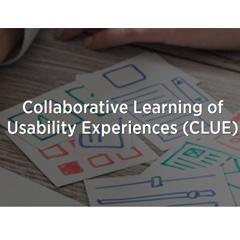 Prof. Girouard organises first CLUE Symposium
May 17th, 2018
Professor Audrey Girouard and her colleagues organized the first NSERC CREATE Collaborative Leaning of Usability Experiences (CLUE) symposium on May 17, which was held at the IBM Design Studio, Ottawa.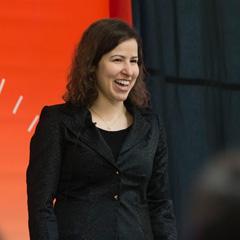 Daniella Briotto Faustino takes 1st Place for 3-Minute Thesis
March 21st, 2018
Daniella Briotto Faustino takes 1st Place for 3-Minute Thesis at Carleton University, and 2nd Place at the Provincial Competition for her presentation on `Bend Passwords` which uses a silicone device built with flex sensors. Daniella is supervised by Prof. Audrey Girouard. Congratulations!!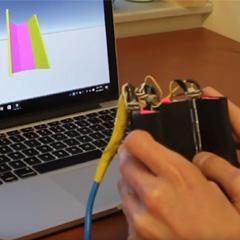 Graduate Student Wins Best Demo
October 29th, 2017
John McClelland, a Master's in Information Technology (Digital Media) student, won Best Demo at the ACM Spatial User Interaction (SUI) conference in Brighton, UK, on October 17, 2017. He presented a paper and demonstrated HaptopBend, a shape-changing passive haptic feedback system for virtual reality, co-authored with his supervisors Drs. Teather and Girouard. Well done John!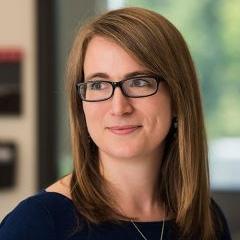 Prof. Girouard awarded NSERC Discovery Accelerate Supplement
October 19th, 2017
Prof. Girouard was awarded $40K/year NSERC Discovery Accelerate grant supplement for her innovative research in design and evaluation of screenless deformable user interfaces. This deformation will include curving a flexible stylus to adjust the size of a brush for digital artists, bending a screen-free smartphone for visually impaired users, and stretching a bracelet to change the volume of music while running. Way to go Audrey!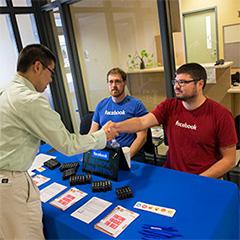 Facebook Hiring Mission: NET Students
October 13th, 2017
Two Facebook employees who graduated from Carleton University were on campus recently to promote a new program looking to hire Bachelor of Information Technology (BIT) graduates from the Network Technology Program (NET). Coming from Facebook's San Francisco Carleton's, TJ Trask (BIT/09) and Carl Verge (BIT/13) set up a kiosk at the School of Information Technology's administration offices in Azrieli Pavilion on Oct. 11 and 12.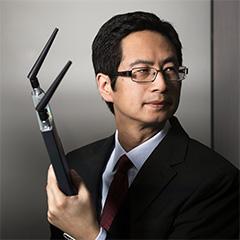 Prof. Yu Receives Funding for Research on Connected and Autonomous Vehicles
October 12th, 2017
Prof. Yu has secured funding from the Canadian Safety and Security Program (CSSP), a federal program led by National Defence's Science and Technology organization in partnership with Public Safety Canada, totaling $974,000 over three years for his research on securing new connected and autonomous vehicles.
Student Wins Gold at Ontario Skills Competition
May 16th, 2017
Charles-Antoine Brosseau, a student in the Network Technology Program, took gold in the Information Technology Network Systems Administration contest at the 28th annual Skills Ontario Competition. The IT Network Systems Administration contest assessed competitors' skills by testing their ability to build, configure and manage a network. The contest included working with virtual servers, work stations and networking equipment.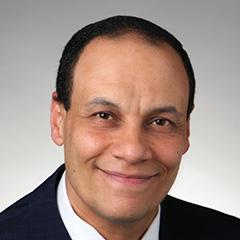 Prof. Matrawy's Paper wins Best Paper
April 10th, 2017
Dr. Adbelrahman Abdou, Prof. Ashraf Matrawy, and Prof. Van Oorschot have been awarded the Distinguished Paper Award at the ACM ASIA Conference on Computer and Communications Security. The paper is `Accurate Manipulation of Delay-based Internet Geolocation`.